Task

P2: Important
047db969c50ecd0654a99cc6be6705960a4e61b8, 84adc3c46ac94ee6b4958f5eeeab5c0f37186161
The Qt Safe Renderer release 1.2 has the following need for the Coin build and test configurations:
1) Update the SHA to point to the latest Qt 5.15.1 version (and update it when the Qt 5.15.1 is released)
2) Add the following hosts. If possible, the static build versions should also execute the tests. 
3) Add the following QEMU targets.
4) Keep the existing Integrity, QNX, IOS, and WASM configurations.
Please see the enclosed picture for more information for QSR 1.2 planning: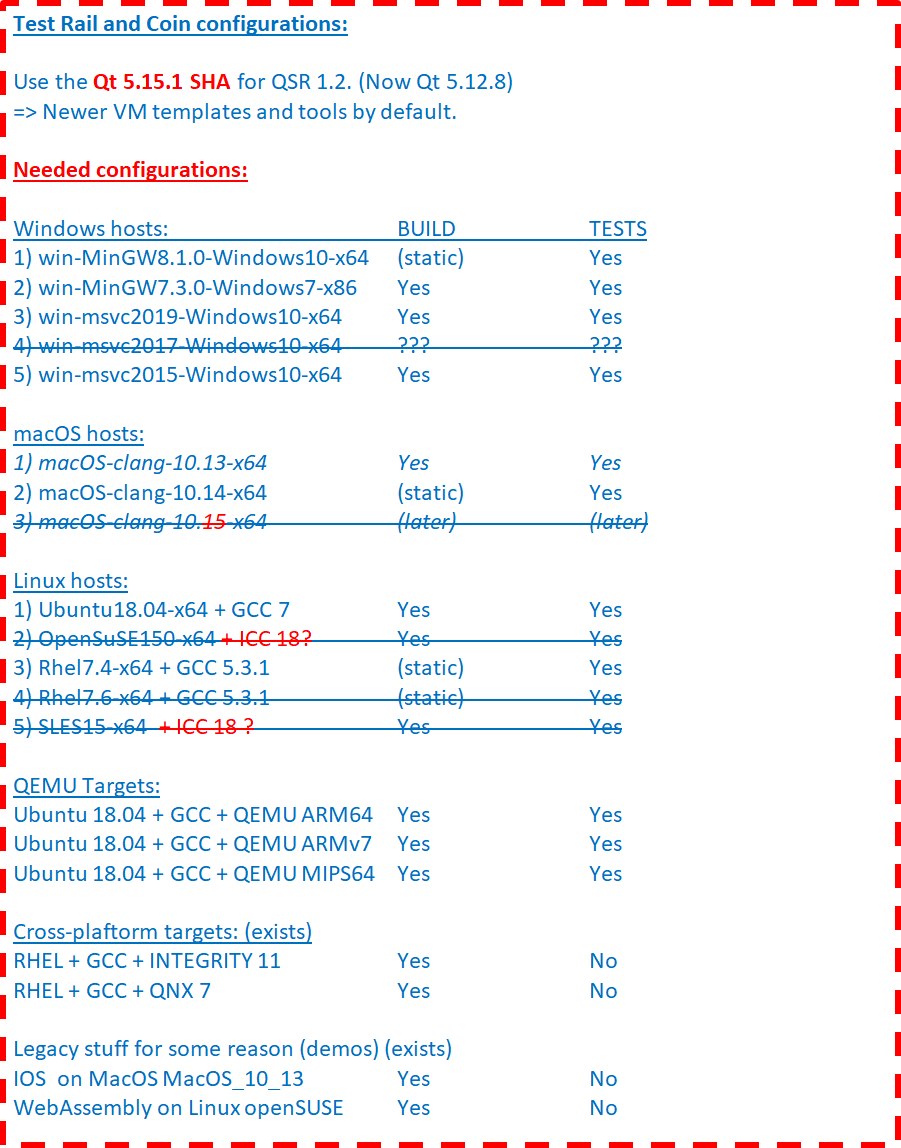 is required for

QSR-375 New build configurations to COIN

Closed