Bug

Not Evaluated
Hello,
I have tested a new Image functionality for the custom shader and have found an inconsistency between standard and custom shader.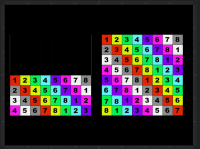 On the left rectangle is standard shader on the right is custom.
U Repeat, V Repeat, and Rotation works fine but U Position and V Position is not.
Please find the sample in the attachment.
mentioned in

Page Loading...