Bug

P1: Critical
9a4874ab7f (qt/qtdeclarative/dev) 9a4874ab7f (qt/tqtc-qtdeclarative/dev) 0fa73f20da (qt/qtdeclarative/6.4) 0fa73f20da (qt/tqtc-qtdeclarative/6.4) 47a4d10548 (qt/tqtc-qtdeclarative/5.15) eefa79a7c0 (qt/qtdeclarative/6.3) 1fe641c50d (qt/qtdeclarative/dev)
The Fusion style and the Universal style behave similarly, in that the text fields for rgb, hsv and hsl are all shrinked for the first time they're shown.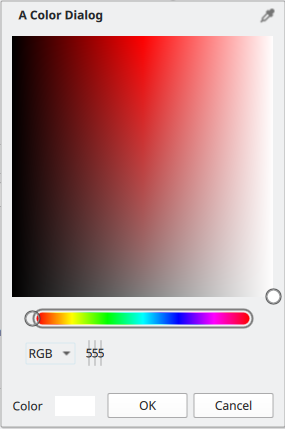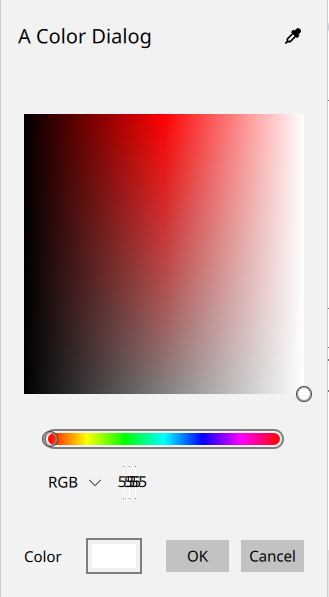 But if the user closes and reopens the dialog, it will display the text fields correctly.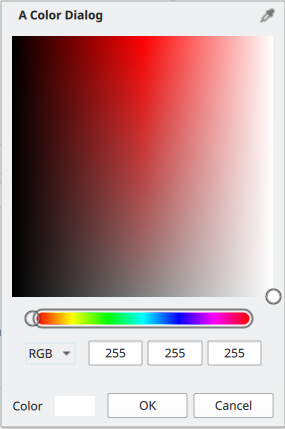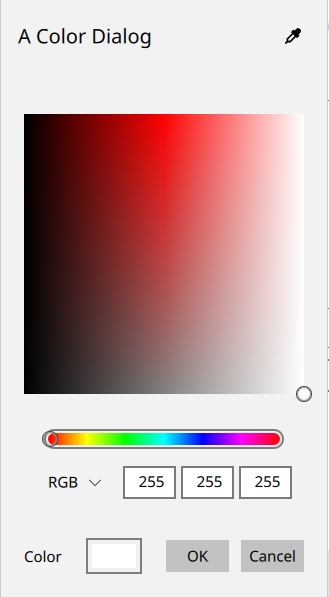 The Imagine style, suffers from a similar issue, but with the Imagine style, it doesn't help to close and reopen the dialog. For some reason, the row layout for the text fields are sharing an equal amount of space with the ComboBox for selecting color system, which is also undesirable, and unique to the Imagine style.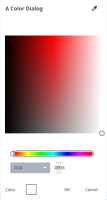 relates to

QTBUG-105927 Crash when selecting between color systems in the ColorDialog while using the Basic style

Closed
For Gerrit Dashboard: QTBUG-105899
#
Subject
Branch
Project
Status
CR
V
428502,1
WIP: QQuickColorDialog: show text fields in the correct size
dev
qt/qtdeclarative

Status:

DEFERRED

-2

0

428657,2
StackLayout: Do not set size of children to (-1, -1)
dev
qt/qtdeclarative

Status:

MERGED

+2

0

429136,2
StackLayout: Do not set size of children to (-1, -1)
6.4
qt/qtdeclarative

Status:

MERGED

+2

0

429137,3
StackLayout: Do not set size of children to (-1, -1)
6.3
qt/qtdeclarative

Status:

MERGED

+2

0

429179,3
StackLayout: Do not set size of children to (-1, -1)
tqtc/lts-6.2
qt/tqtc-qtdeclarative

Status:

MERGED

+2

0

429180,3
StackLayout: Do not set size of children to (-1, -1)
tqtc/lts-5.15
qt/tqtc-qtdeclarative

Status:

MERGED

+2

0

432328,7
Do not listen to baselineOffset changes unless really needed
dev
qt/qtdeclarative

Status:

MERGED

+2

0

435349,2
Do not listen to baselineOffset changes unless really needed
6.4
qt/qtdeclarative

Status:

MERGED

+2

0

435350,2
Do not listen to baselineOffset changes unless really needed
6.3
qt/qtdeclarative

Status:

MERGED

+2

0

435355,2
Do not listen to baselineOffset changes unless really needed
tqtc/lts-6.2
qt/tqtc-qtdeclarative

Status:

MERGED

+2

0