Bug

P2: Important
bf0f1fa7d (dev), 87fdd0cf8 (6.5)
We have developed QML/C++ application used in our company. Recently we have updated Qt version from 5.15 to Qt6. Everything is working correctly, but yesturday I have observed that my application window is 50% transparent. Very important is, that it occurs only on Windows 11 Pro (version 10.0.22621 compilation 22621).
We tried to reproduce it on other machines with Windows 11, but it seams that it happens only on my computer. I'm attaching screenshot: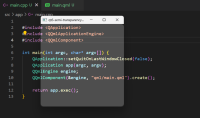 Same code compiled on my second PC also with Windows 11 (version 10.0.22000 compilation 22000) gives expected result: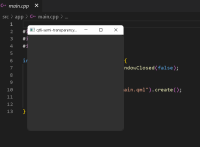 Can anybody reproduce this issue?  
Has anybody any idea what can be the reason?
Source codes: [github-link|https://github.com/piwaneczko/qt6-semi-transparent] or qt6-semi-transparent-main.zip

Stackoverflow issue: stackoverflow-link
relates to

QTBUG-115015 [REG 5.15.14->6.5.1]: Qt6 QML component Window setting property color: "transparent" doesn't make the Window transparent for Windows 11 and MacOS

Closed

QTBUG-52494 QML SplashScreen not transparent On Windows 7

Closed