Type: Bug

Priority: P2: Important
qtdeclarative/dev has now merged the new shape plugin, which provides some types under the import QtQuick.Shapes 1.0. The names are fairly generic and in some cases clash with names in some more obscure plugins, for example particles. The way these show up in the generated documentation is somewhat confusing. Example pictures:
Both show up under the exact same name in the big class list: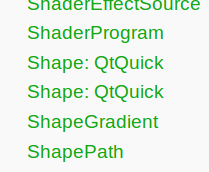 Note that the "Inherited by" section is all wrong! Those are under the particles import and have nothing to do with Shape in QtQuick.Shapes.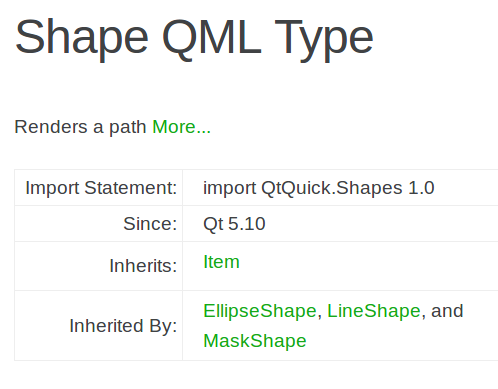 There are other such "conflicts" as well, for instance Qt3D and Data Visualization both provide a Scene3D type. The result is incorrect linking to datavis' type instead of the qt3d one on the "Qt 3D: Scene3D QML Example" page.
relates to

QTBUG-61651 Qt3D Scene3D not documented

Closed