Type: Bug

Priority: P3: Somewhat important

Affects Version/s:

5.6.3

,

5.9.3

Environment:

Windows 10 Pro, version 1709.
Wacom Intuos Draw (CTL-490) and Intuos Pro M (PTH-660) with wacom driver version 6.3.25-5.
Qt 5.9.3 MSVC2017 64bit, Qt 5.6.3 MSVC2015 64bit.
Commits:

8aeed99d77b8876d42e19be7123142e5fe2d2a78 (qtbase/5.11, 18.3.208, 5.11)
When drawing on a wacom tablet, some of the tablet events have a position that is wrong, resulting in a jagged path. The related mouse events do not show the same behaviour.
I've modified the tablet example to also draw from the mouse events at a small offset.
The red lines are from the tablet events: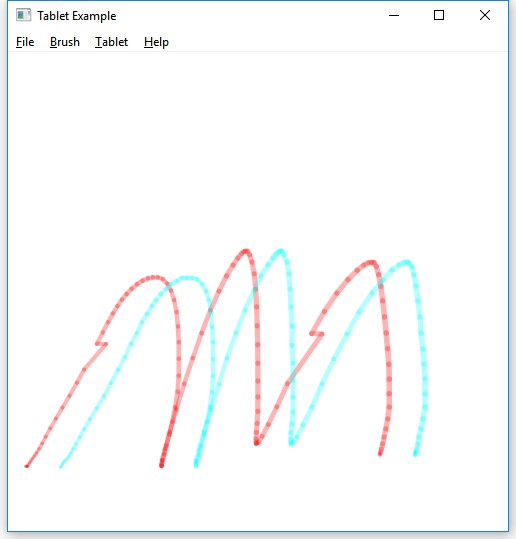 The example shown above is from the Intuos Draw.
The higher resolution Intuos Pro, shows a similar effect, although it is less visible. The opacity at some of the points shows that there are actually multiple points close to each other, but not offset in the general direction of the stroke.
On the last downward stroke the opacity reveals that a part of the stroke appears to be going backwards.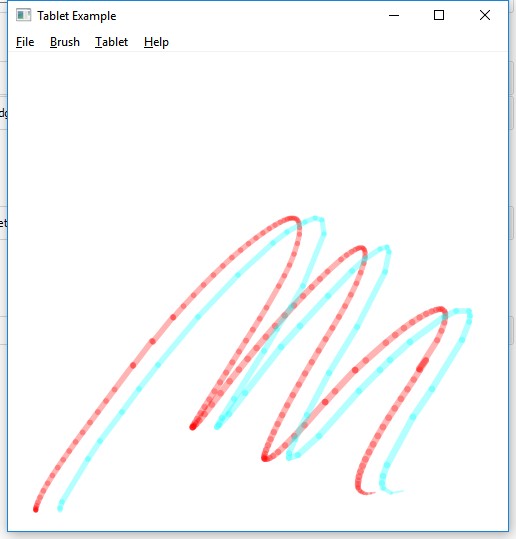 Both of the examples above have been done with Qt 5.9.3, but 5.6.3 shows similar behaviour.
The following is with 5.10.0 RC 2, but without the offset, suggesting that it is the majority of the points that have the wrong position.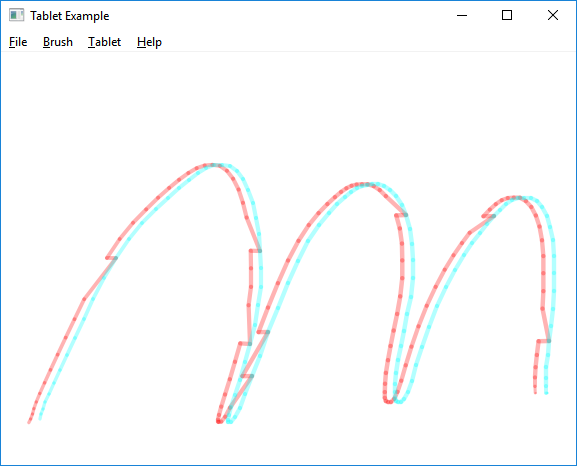 duplicates

QTBUG-36937 Windows: QTabletEvent hiResGlobalX() hiResGlobalY() returns int precision values (nothing after decimal point)

Closed