Type: Bug

Priority: P2: Important

Affects Version/s:

5.10.1

Environment:

macOS 10.13.4

Qt 5.10.1
Commits:

d5a11a0ec206f6b9e7fd50b37717ca820d6ab98a, 3adfcbf1ed9b63c3ce41d7417658db3836fd3530
The bug can be reproduced in the "basicsortfiltermodel" project from the examples.
Just click on the header in "Sorted/Filtered Model" section and QTreeView become wider. It will become wider and wider after each sorting. An empty area appears without columns on the right.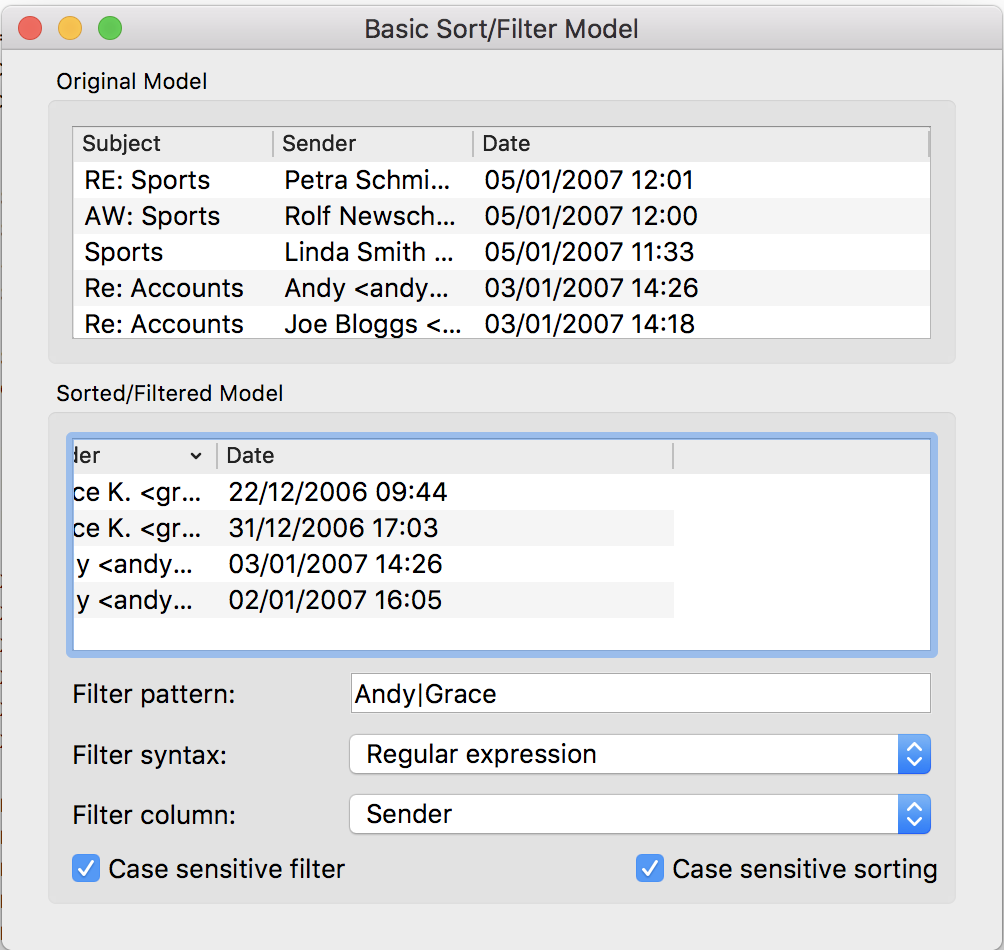 I can not reproduce this in Qt 5.6.
duplicates

QTBUG-65478 Sorting changes table view column sizes

Closed