Type: Bug

Priority: P2: Important

Affects Version/s:

5.11.1

,

5.12.0 Beta 4
What you will see in the attached demo application is a QStyledItemDelegate that overrides paint() and draws a progress bar with the following call:

option.widget->style()->drawControl(QStyle::CE_ProgressBar, &optProgress, painter);
This is what it looks like on Mac with Qt 5.9.6, and same on Windows with any Qt version: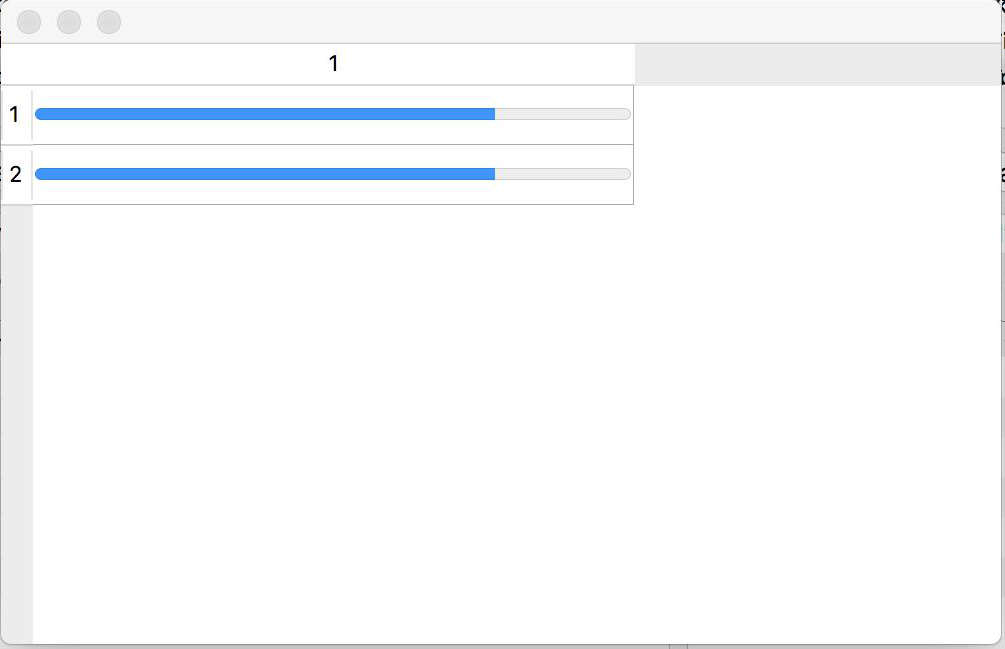 And this - on Mac with Qt 5.11.1. The two progress bars should be identical, but they're not. And I don't think either of them should be drawn in the "disabled" state.
When I started fiddling with the demo code, neither of the progress bars was being displayed at all, the table looked blank. Unfortunately, I changed something in the progress bar options, and I can't find a way to make the bars invisible again. But I guess it's the same bug, and the behavior of the demo program is sufficiently broken already: