Type: Bug

Priority: P3: Somewhat important

Affects Version/s:

5.11.2
Ensure you have the font Constantia installed on your system. This is a Microsoft font, supplied with Windows Vista and Windows 7 but (I think) no longer suppled with Windows 10. You can find it online if need be, e.g. here.
Run the standard Qt TextEdit example app, and copy and paste the following text into a new document using the Constantia font:
míhi laetítiam
It will look like this: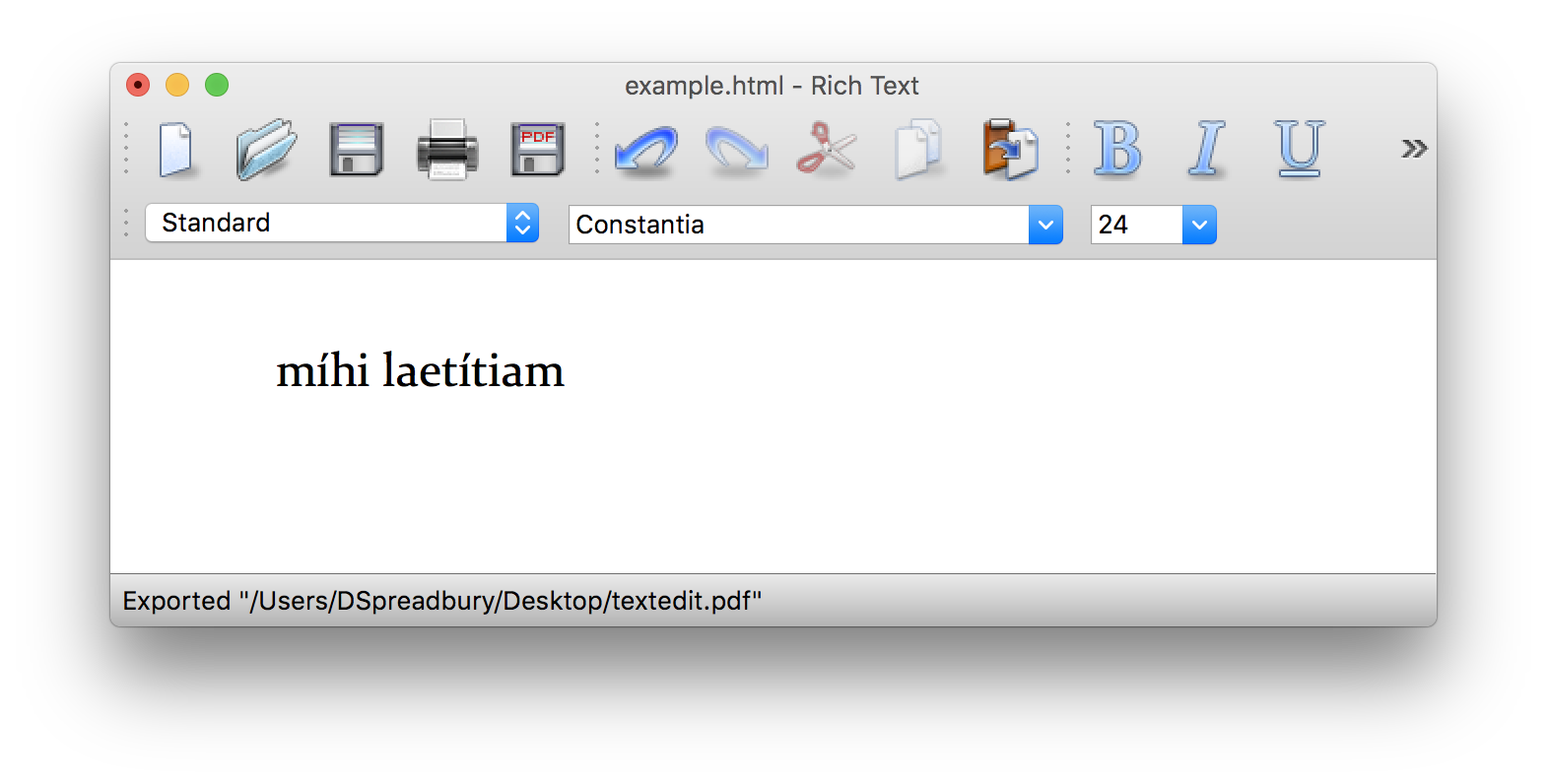 Now click the PDF button in the toolbar of the TextEdit application, and look at it in a PDF reading app. It will look like this:

The kerning of the iacute character is wrong. This affects both Windows and macOS, but appears to affect this font specifically.