Epic

P2: Important
Headless and remote UI in embedded
Placeholder, content will appear 1H2019
Definitions
Headless use cases are SoC hardware running without an attached display within the same device. Headless devices typically need some sort of connectivity and there is a plethora of use cases just a headless devices without any UI, local or remote.
Remote UI use cases mean generic cases where the SoC does not have an locally attached display but instead it is rendering the UI on a remote UI over some connectivity.
Key technologies
Mirrorlink
VNC
WebGL Streaming
WebAssembly
HTML5/Qt WebEngine
Stadia (gaming platform recently launched by Google)
Qt Remote Objects
All connectivity technologies and protocols
Implementation requirements
Improve the way backend and frontend are connected each other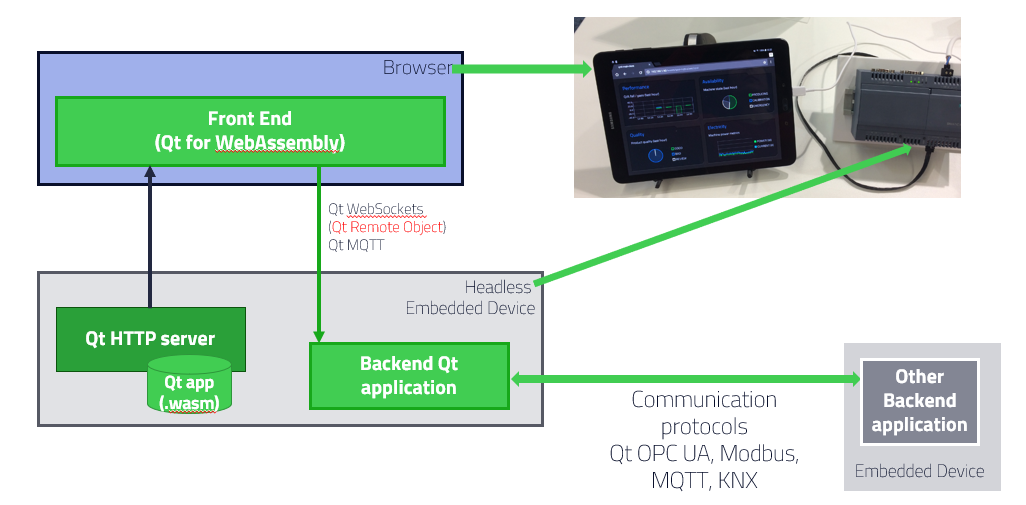 depends on

QTBUG-60105 Finalisation of Lightweight HTTP server

Open
is required for

QTBUG-62425 Changes planned for Qt 6

Closed

QTBUG-74399 Complex embedded display solutions - Remote, multiscreen, headless, other

Withdrawn
mentioned in

Page Loading...