Bug

P1: Critical
e868c6fa904a2b31b253c07739564fc9e7f1b76c (qt/qtscxml/dev) 0ea35a50f02c05a8122ce5b45602698c70efcf79 (qt/qtscxml/6.1)
Given the following SCXML: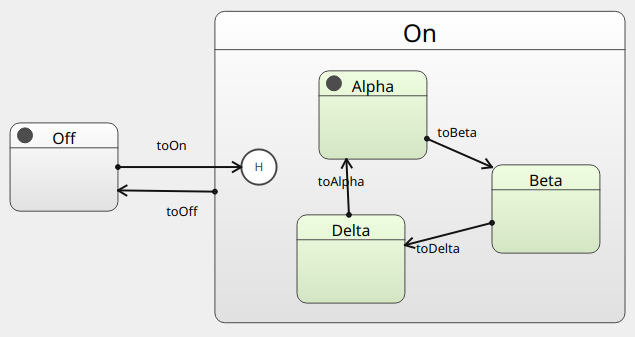 We were expecting calling 'toOn' to automatically go to the initial state 'Alpha' even when the history hasn't ever been set before. Instead, it crashed.
Work around is to design the state chart like so: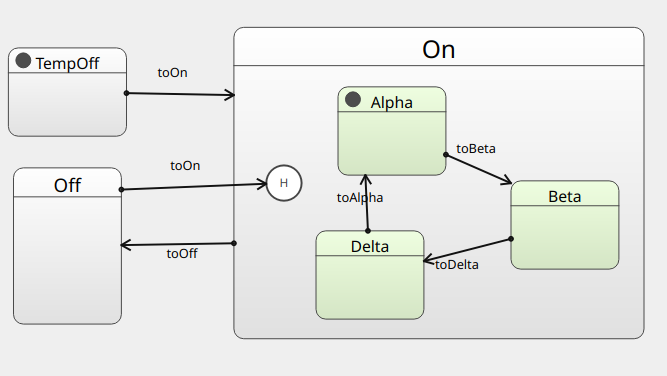 Which is a bit of a pain, especially when trying to explain the reason to your co-workers, but at least it works fine.
I've attached a little tester app that can reproduce the crash.
30 kB
Mathieu-Andre Chiasson

2 kB
Mathieu-Andre Chiasson

25 kB
Mathieu-Andre Chiasson
relates to

QTBUG-89845 Qt SCXML: Bug triaging/ fixing

Closed