Type: Bug

Priority: P1: Critical

Affects Version/s:

5.12.6

Environment:

Android 6.x. Other android versions and other OSes seem to work.
Platform/s:

Commits:

0b28f1e3bae10def59e7fe8afac29ed5355a3f1e (qt/qtbase/5.14)
Calling
doesn't work as expected on Android 6.x where is always return an empty list. The same bug also happens when using the QML version:
The main effect is that calling the load method of a QTranslator passing a QLocale() as first argument simply doesn't work, and apps are not translated.
I attach a simple test app reproducing the issue.
Result on x86 Android emulator with android 6.0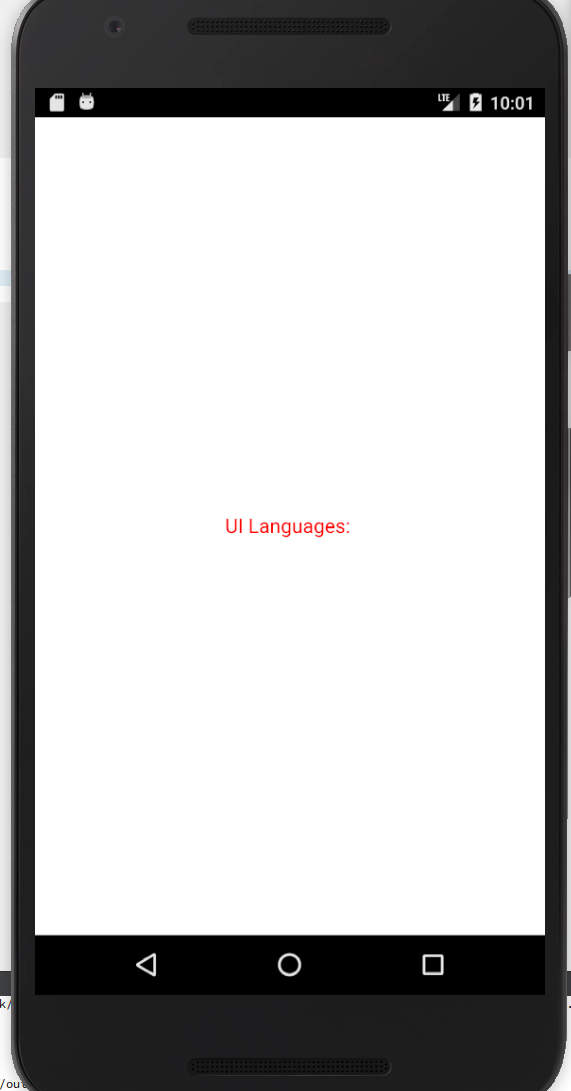 Same apk on Android 9.0, works properly.