Bug

P3: Somewhat important
When opening a FileDialog using one of the shortcuts the dialog always puts the user in a downloads directory via the download provider (content://com.android.providers.downloads.documents/document)—thus ignoring the supplied folder URI.
Here is what the shortcuts expanded to on my Android emulator, but the FileDialog is by ignoring them.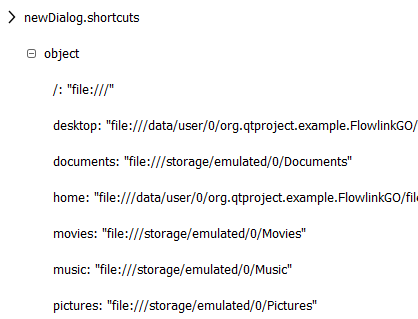 Perhaps something needs to be added to the invoked intent here:
https://codereview.qt-project.org/c/qt/qtbase/+/251238
Thanks!