Type: Bug

Priority: Not Evaluated

Affects Version/s:

5.15.2

Environment:

Qt Creator4.13.3(Windows10)
Android compiler:Android Qt5.15.2 Clang Multi-Abi
Other compiler:Desktop Qt 5.15.2 MSVC2019 64bit/Desktop Qt 5.15.2 MinGW 64bit
Android compiler causes M16 error when using anchors property.
But no problem with MSVC compiler or MinGW compiler.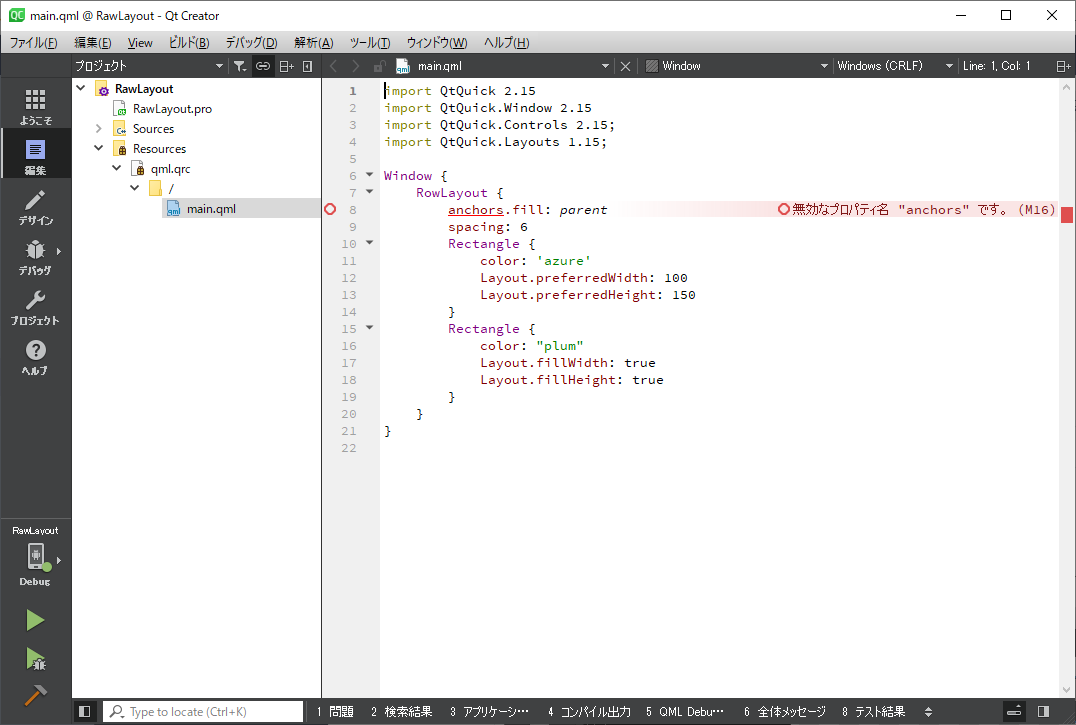 In the case of Android compiler, an error occurs even in design mode.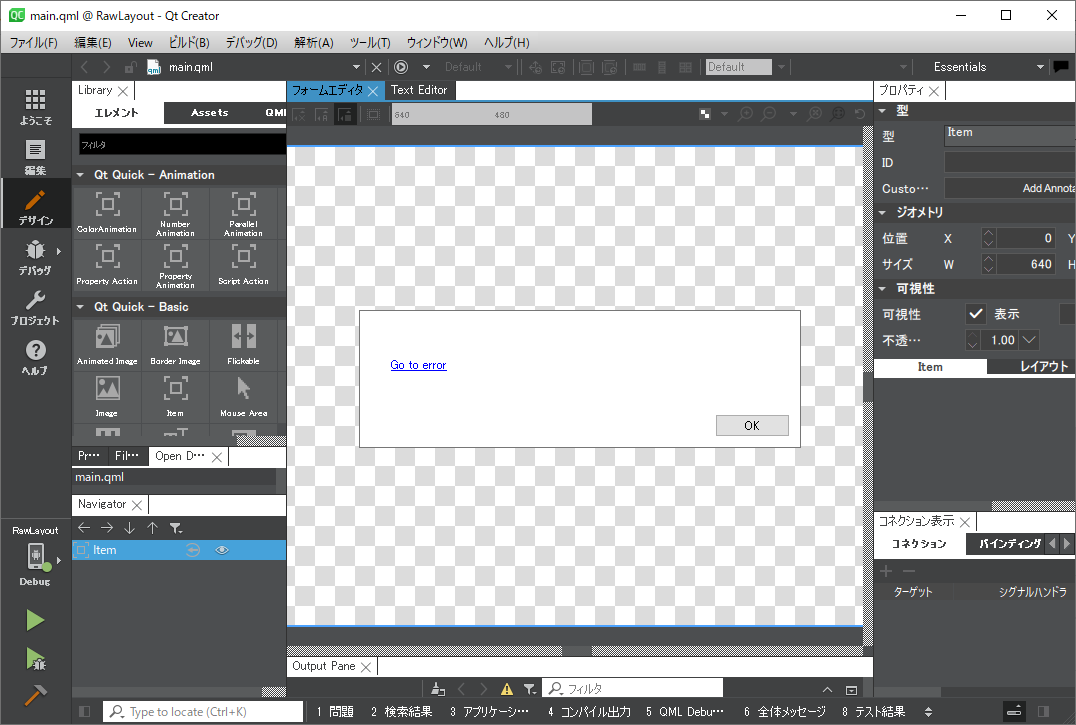 duplicates

QTCREATORBUG-24232 Invalid property name "anchors". (M16) on Layouts

Open