Type: Bug

Priority: P2: Important

Affects Version/s:

5.15.2

Environment:

Pixcel 3 (Android 11)
Starting an app with normal landscape mode shows the app correctly.
However, when rotating the phone up-side-down, there's a black bar that hides a part of application.
See screenshots as a reference.
Normal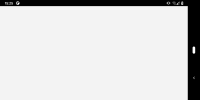 Up-side-down (Black bar appears)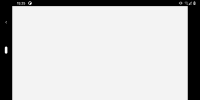 The problem can be easily reproduced by using empty widget app and set

android:screenOrientation=

"userLandscape"



in AndroidManifest.xml.
Sample code : qtbug89672.zip