Bug

P3: Somewhat important
When moving mouse over QLineEdit when system screen scaling is at 150 % on Windows 10 causes the bottom of the widget frame to be blinking. See attached GIF.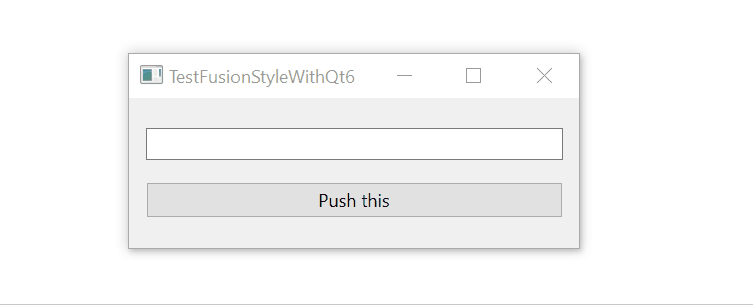 Note that this does not happen in Qt5.15. Neither it happens when the screen scaling is at 100 % nor 200 %. I tested this only on my 4K monitor but I suspect this will happen also on normal monitor when scaling is 150 %. I suspect there is some rounding error. Please check also other widgets with similar frame.
Note: Please ignore the "FusionStyle" part of the window title. This happens with default windows style.
relates to

QTBUG-86344 Investigate UI rendering at fractional scale factors

Open