Type: Bug

Priority: Not Evaluated

Affects Version/s:

5.15.2

Environment:

Windows 10, 64-bit. High DPI scaling = 250%.
The "--help-all" dialog displayed by QCommandLineParser is formatted very poorly: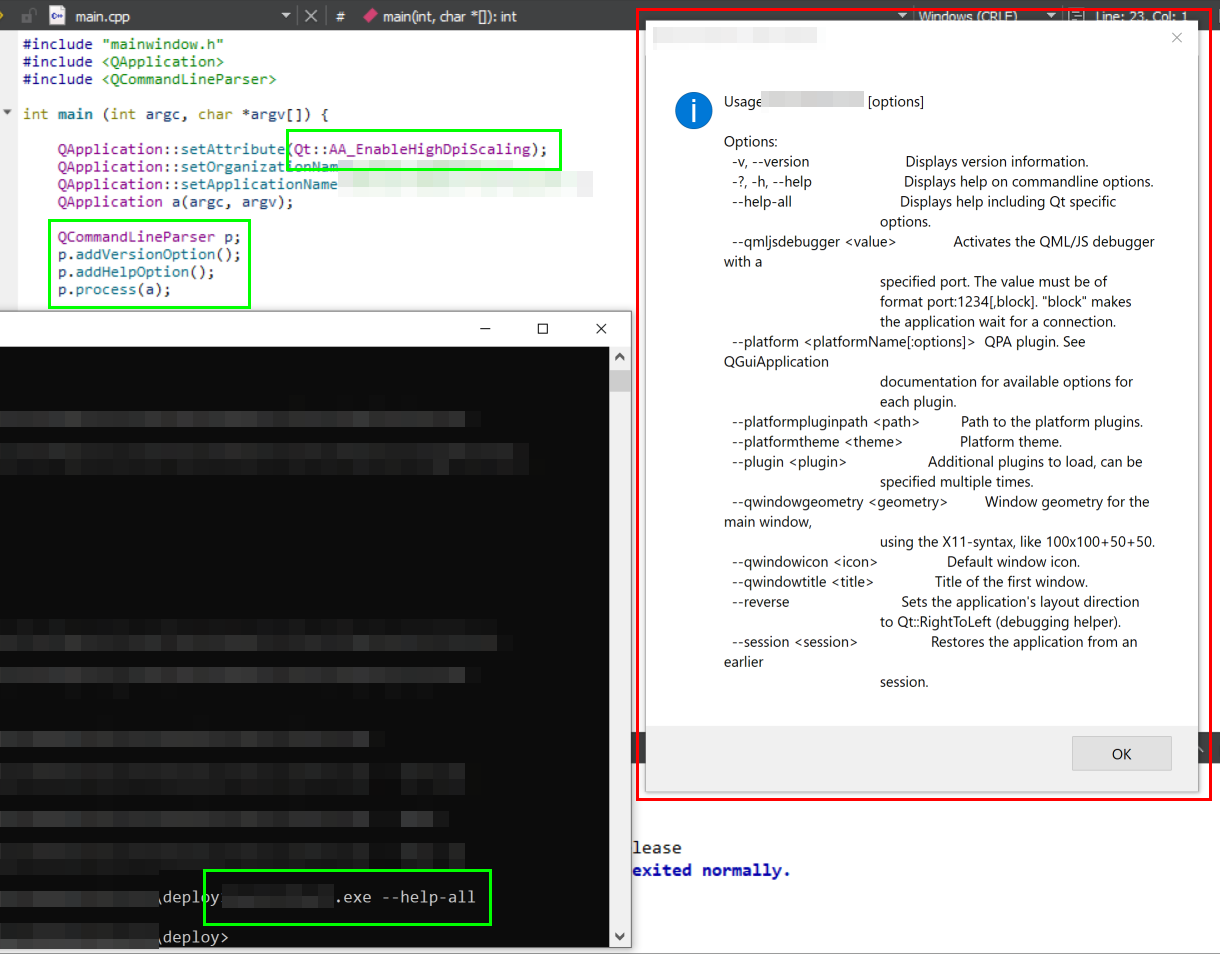 The dialog is too narrow and so the word wrapping is a mess. Also, the alignment is all off.
This also happens with the plain help option, depending on how long the option descriptions are.