Type: Bug

Priority: P2: Important

Affects Version/s:

6.1.2

,

6.1.3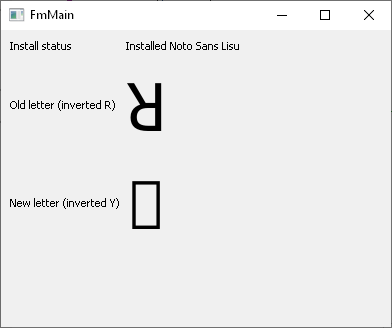 Install NotoSansLisu-Obsolete font.
Compile program, place NotoSansLisu-Newest into program's "working" directory.
See what happens. Obsolete font does not have inverted Y, newest one does.
More high-level problem. My application uses lots of Noto fonts. They are commonplace, and some apps like LibreOffice install them, sometimes obsolete versions that don't have newest glyphs.