Type: Bug

Priority: P2: Important

Environment:

Qt6.2 built from source with multithreading
Windows: 10 20H2
emsdk: 2.0.15
chrome: Version 94.0.4606.81 (Offizieller Build) (64-Bit)
The example attached reproduces the issue.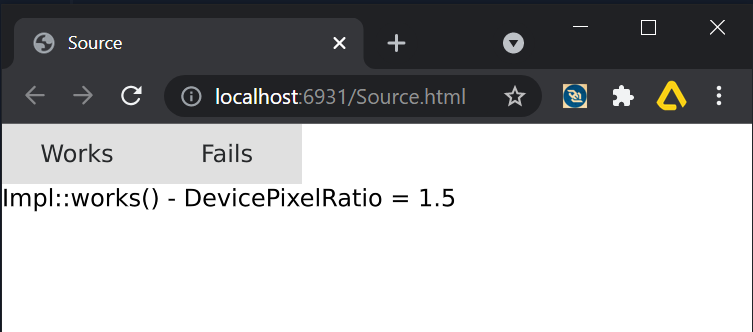 "Works" calls devicePixelRatio() in the ui thread and works.
"Fails" calls it in another thread and fails. (this only happens in WebAssembly)

I noticed this in my app that renders images in the background and accesses devicePixelRatio().