Bug

P1: Critical
I have a ListView, and each item in it has Glow graphical effect applied.
It works just fine in Qt 5.15.2. But with Qt 6.2.0 I noticed that the same(?) Glow effect from Qt5Compat.GraphicalEffects devours RAM continuously.
On the attached video-recording (glow-ram-devouring.mp4 with 4x playback speed) you can see it with the very same application built with Qt 5.15.2 and with Qt 6.2.0: the Activity Monitor shows RAM consumption by both variants, and the one built with Qt 6.2.0 consumes (tremendously) much more RAM over time and especially when you start scrolling the list.
To confirm that it's the Glow effect who causes this, I commented it out and re-ran the applications. Without Glow effect both variants consume (almost) the same amount of RAM and it doesn't increase over time: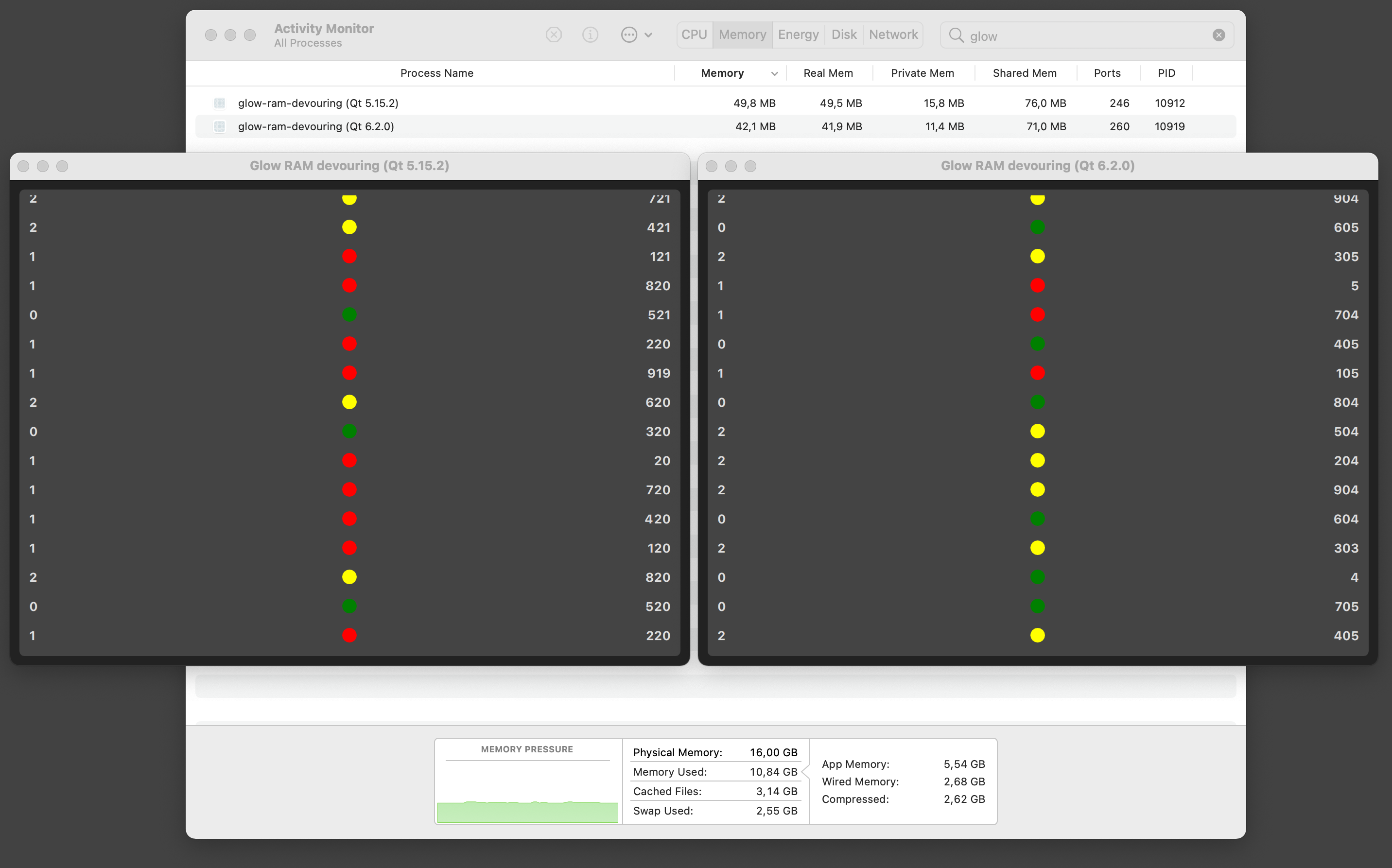 The test application sources are attached in glow-ram-devouring.zip
I can reproduce it on Mac OS and Windows. Didn't test it on Linux, but I suspect it is reproducible there too.