Type: Bug

Priority: P2: Important

Environment:

Qt v6.2.2
Qt Creator v6.0.1
Windows 10 v21H1
Steps to reproduce the problem:
Build and run the "HTTP Example" project.
Click in the URL field to position the caret somewhere in the middle of the URL.
Hold Shift while pressing the right arrow key a couple of times to select a couple of characters.
The caret is still blinking at the right edge of the selection.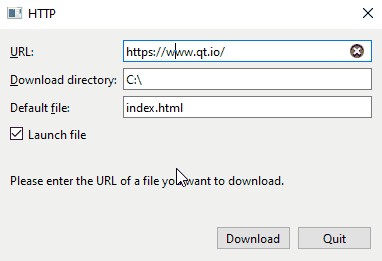 In native controls, such as in first-party apps from Microsoft, the caret does not blink when characters are selected. e.g., The file name field in file browse dialogs, the "Find what" field in Notepad's Edit > Find dialog, etc..
I assume the desired behaviour in Qt is to match the native control behaviour.