Type: Bug

Priority: Not Evaluated

Affects Version/s:

Qt Creator 4.6.0

,

Qt Creator 4.7.0-beta1
If the list of categories is short, so that the vertical scrollbar in the left listview does not appear, the listview is much too wide.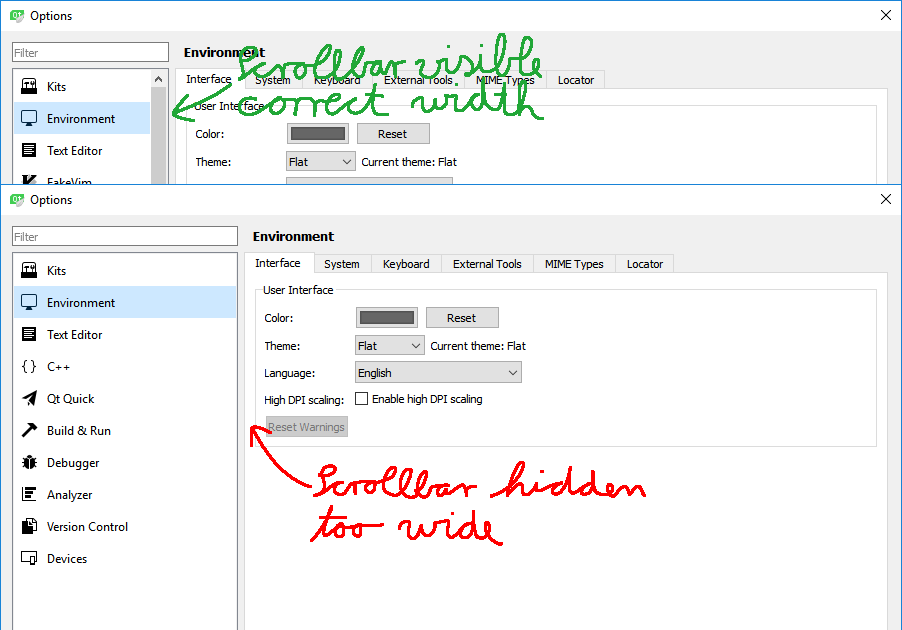 It seems that width() of a hidden vertical scrollbar returns 100. Qt Bug?