Type: Bug

Priority: P3: Somewhat important

Affects Version/s:

Qt Creator 4.7.0
Self-explanatory I guess.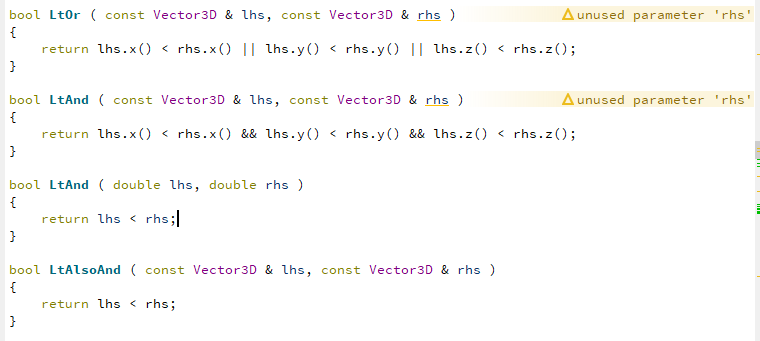 This happens on windows 10 64 bit when tool-chains are MinGW 32bit for pre-built Qt5.4.2 and Qt5.10.1, but not for self-built Qt5.9.3 with MinGW 64bit.
Vector3D is 
typedef Vector3T <double> Vector3D;
which might have an effect on this.