Platform/s:

Commits:

951aee8f3a79b0ae66255c9bd1712970ca857299 (qt-creator/qt-creator/4.8)
Using the clang code model I get false positives depending on the #include order

#include <QCoreApplication>

// exclude 

this

 include and CLANG Code Model is happy...


// BOOST version 1.52


#include <boost/math/complex/asin.hpp>

#include <QDir>
#include <QTextStream>




int

 main(

int

 argc, 

char

 *argv[])
   {
   QCoreApplication a(argc, argv);

   QDir myDir(

"Aha"

);
   QTextStream myTestStream;

   

return

 a.exec();
   }


When including asin.hpp of BOOST 1.52 I get: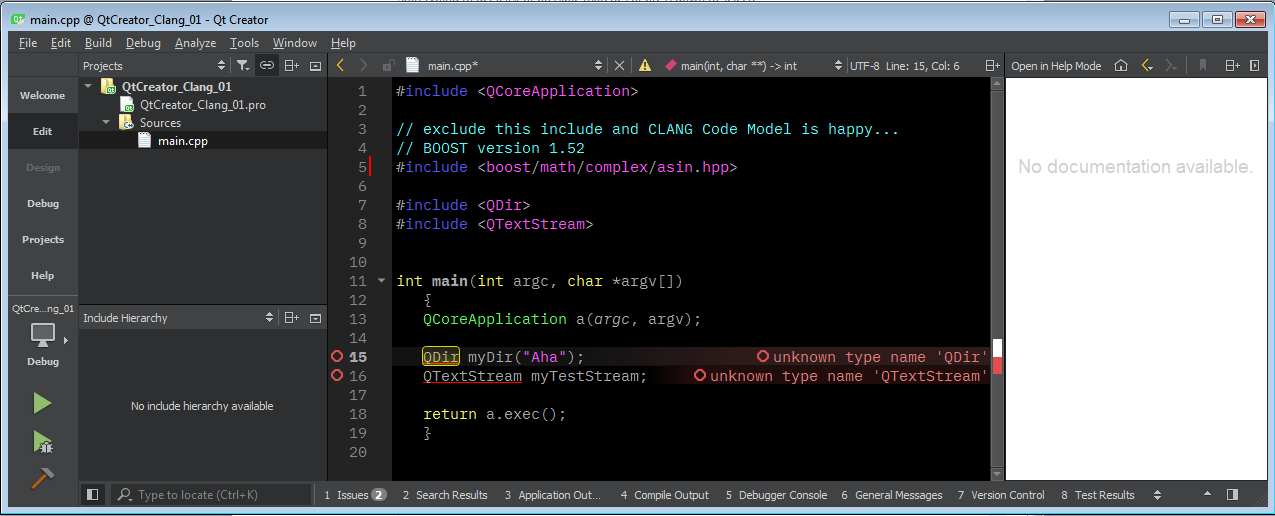 QDir and QTextStream are "unknown" even though they are included. Needless to say, that with "F1" I do not get any help on QDir or QTextStream in the Help sidepanel.
"F2" does not get me to the declarations.
But when excluding the include of asin.hpp QDir and QTextStream are recognized by the code model: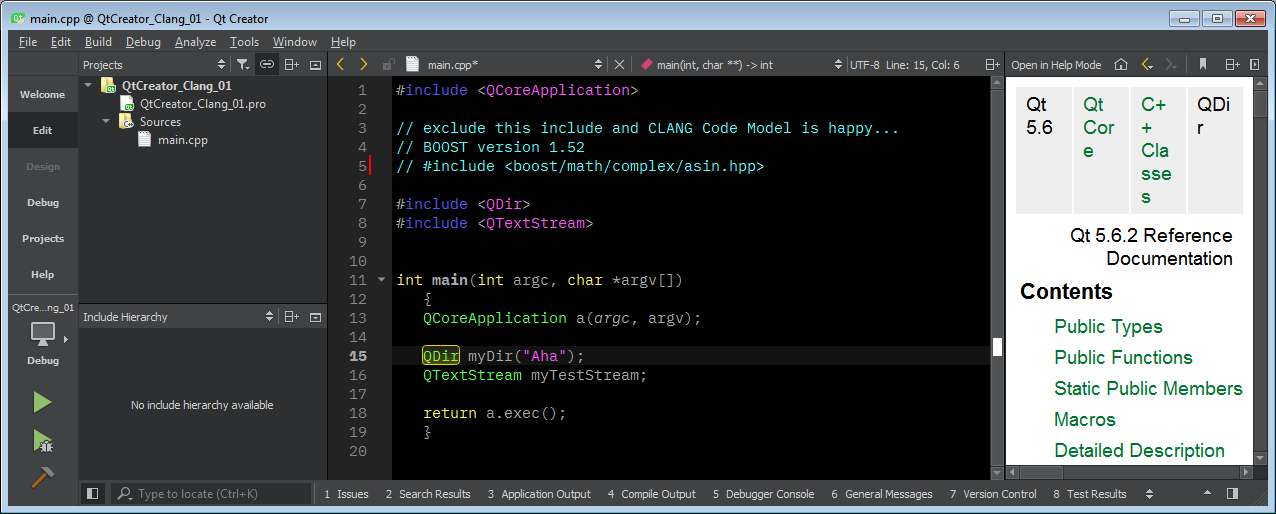 And now the "funny" part:
If I move the includes for QDir and QStream in front of the active include of asin.hpp the code model recognizes QDir and QStream, too!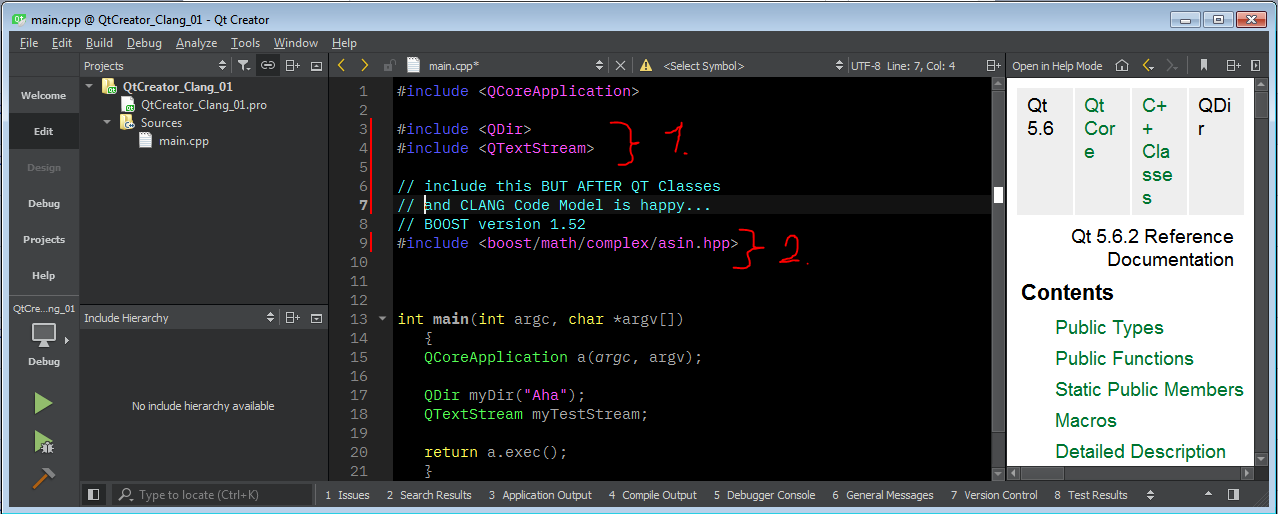 So somehow the asin.hpp disturbes the clang code model?
relates to

QTCREATORBUG-21900 ClangCodeModel does not properly parse includes after the missing one

Closed