Type: Bug

Priority: Not Evaluated

Affects Version/s:

Qt Creator 4.12.2
Local OS: Windows 10、Windows7
Remote OS: Ubuntu 16.04
qtcreator run in windows device test failed.
qtcreator run in ubuntu with the same config test succeed.
My test message in windows:
Checking whether an SFTP connection can be set up...
Error setting up SFTP connection: File transfer failed: root@192.168.70.171: Permission denied (publickey,password).
Connection closed
Checking whether rsync works...
Failed to start rsync: Process failed to start: 系统找不到指定的文件(System can't found file).
Deployment to this device will not work out of the box.
Device test failed.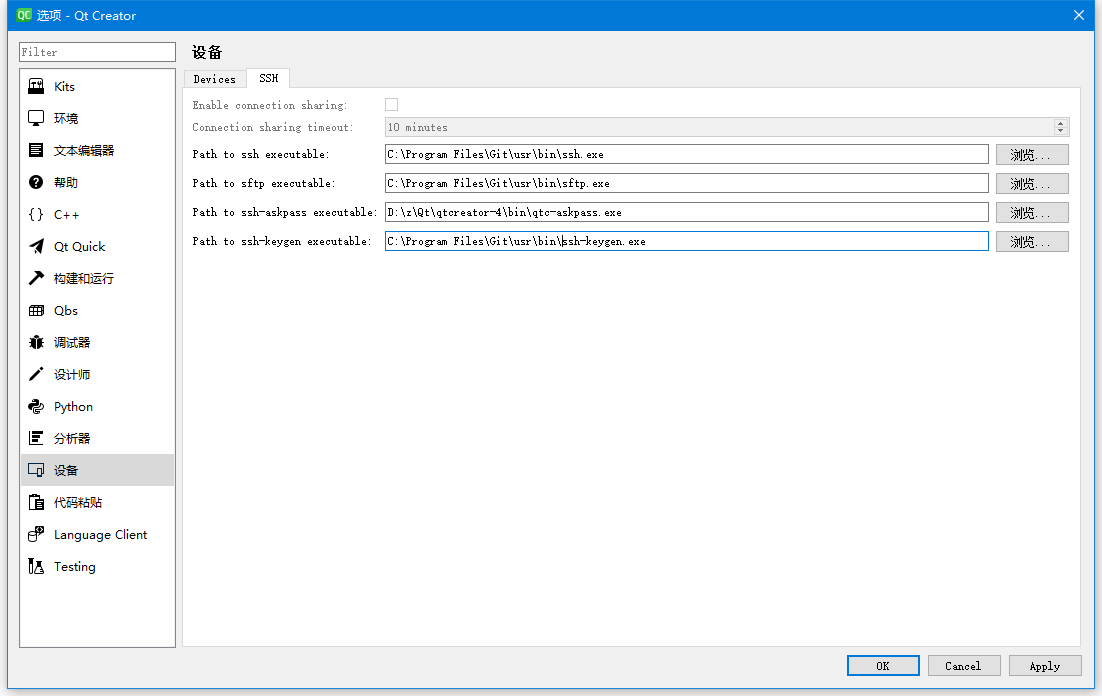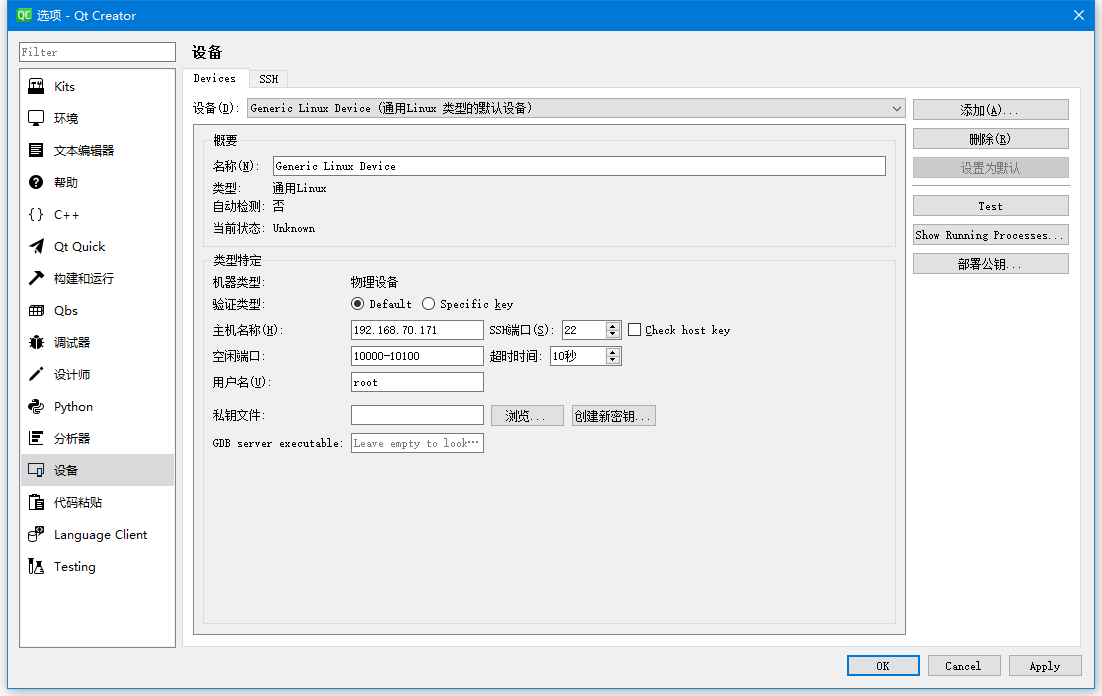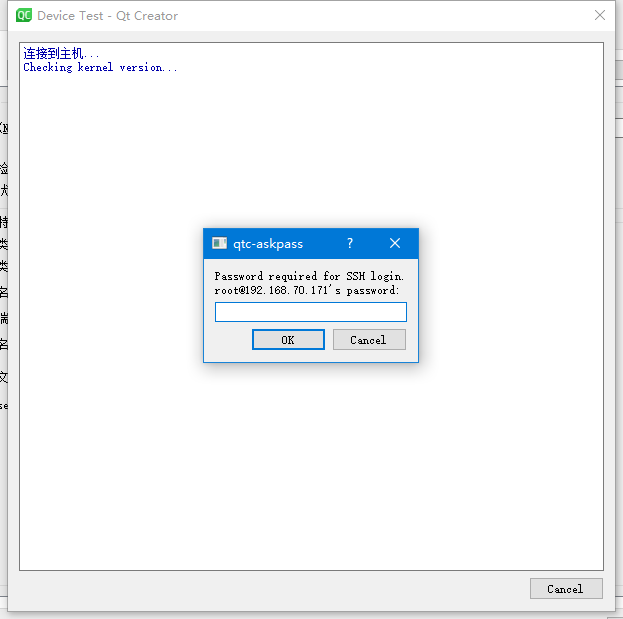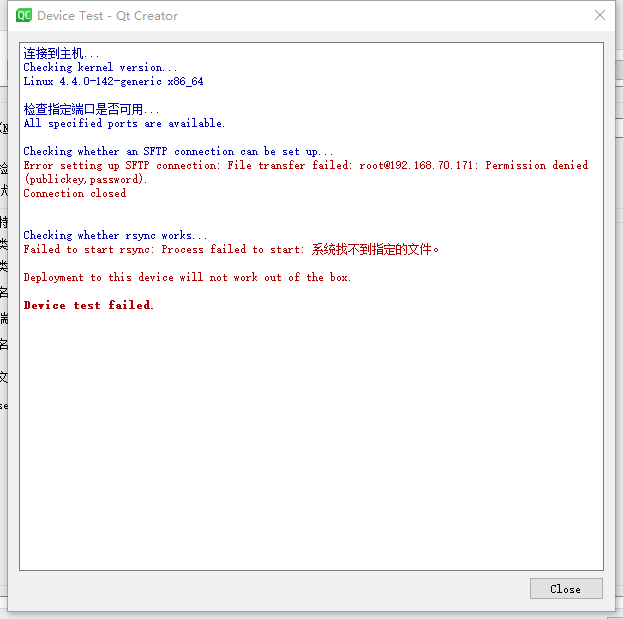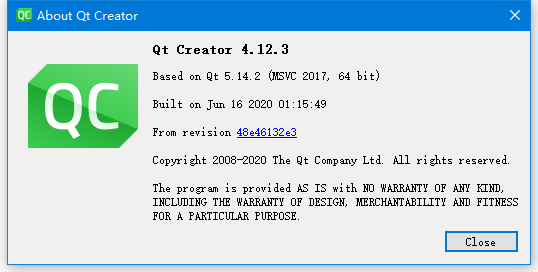 duplicates

QTCREATORBUG-24979 No password field

Closed