Type: Bug

Priority: Not Evaluated

Affects Version/s:

Qt Creator 4.14.0
Tried the Device Test with cygwin64 ssh.exe. It seems to fail when the private key file is in a folder containing both a special character and a space.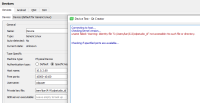 I tried various folder names and here is what I found:



"A"

 - works


"A A"

 - works


"Ä"

 - works


"Ä Ä"

 - does not work

Here is an image of a successful case: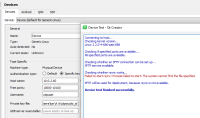 The issue mostly affects users who have a special character in their name because in Windows nowadays the username often contains both first and last name of a person, so the default key path could be something like "C:\Users\Ülo Jõgi\.ssh\id_rsa".
The issue is Cygwin specific, same path worked with the MinGW ssh.exe that comes with Git for Windows installation. So feel free to close it as out of scope if Cygwin is not supposed to be supported.