Type: Bug

Priority: Not Evaluated

Affects Version/s:

Qt Creator 4.15.0-beta1

Labels:

Environment:

Windows 10, MSVC, High Dpi
When building Qt Creator against Qt 6.0 or Qt 6.1, the UI fonts are different in style and size (compared to the Qt 5.x based Qt Creator). Also, the locator place holder text has a wrong color.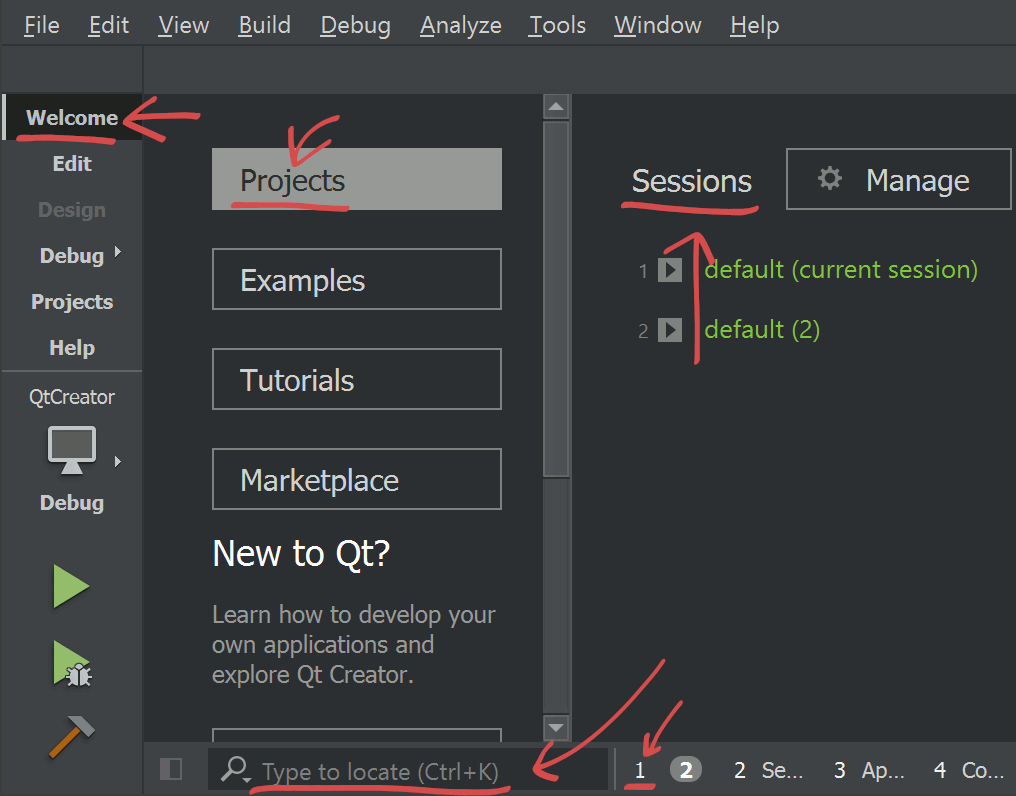 Windows 10, MSVC, HighDPI (2x), flat-dark theme.
relates to

QTCREATORBUG-27357 Qt Creator have font rendering issue after update to 6.x

Reported

QTCREATORBUG-26472 Too big font and does not fit

Reported