Type: Suggestion

Priority: Not Evaluated

Affects Version/s:

Qt Creator 4.15.0
Platform/s:

Commits:

48383c16cb1cf86dda8fa84568715fb00612400e (qt-creator/qt-creator/master)
The debugger has an option to display strings in a separate window: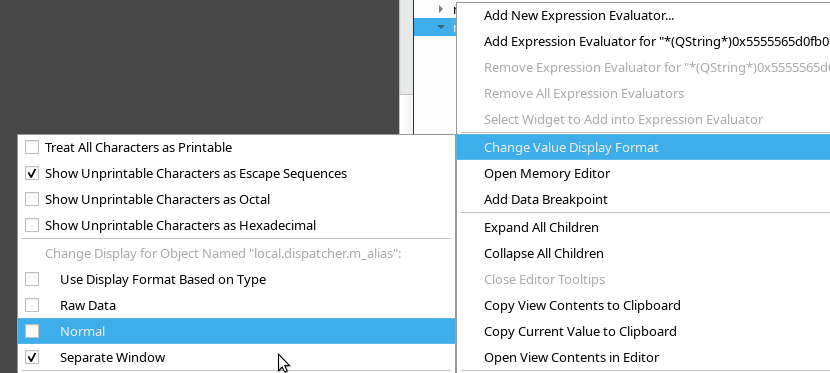 (Which is a cool feature.)
However sometimes I open a larger amount of strings which added to the string window as a separate tab.
Closing these tabs will not disable the "window display mode" for the given string variable, it will be opened again (if the context is available and the variable is visible in the variable tree view).
When having a lot of variables in context it takes a lot of time to navigate to the given variable in the tree and disable the "window display mode".
My recommendation would be adding a context menu to the tab area where the window display mode could be disabled or the whole this section of the variable tree view context menu could be added there somehow like this: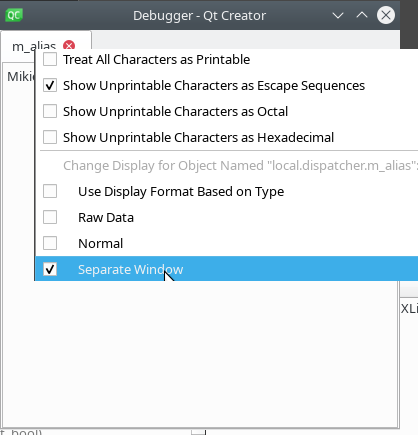 Any feedback is welcome, I have willingness to contribute if the feature get some sort of approval.