Type: Bug

Priority: Not Evaluated

Affects Version/s:

Qt Creator 6.0.2
I have a cmake project already built. I am trying to select the build directory in the settings that is different from the default build directory that QtCreator defaults to.
However, QtCreator does not seem to update the build steps accordingly, namely the --build parameter.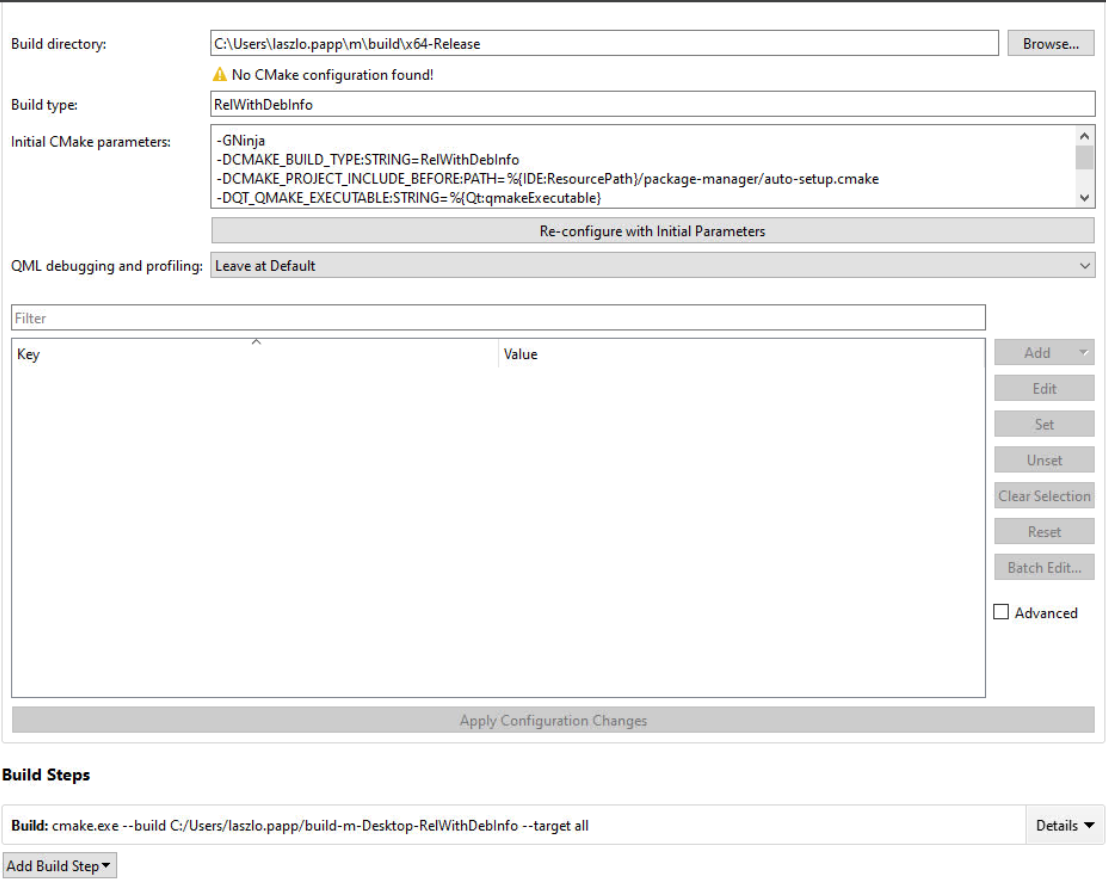 relates to

QTBUG-89487 CMake Build: Instruct CMake to create the fileApi json structure for IDEs

Closed