Type: User Story

Priority: P2: Important

Affects Version/s:

3.2.3

,

4.0.0 Beta

,

4.0.0

Labels:
Platform/s:

Sprint:

Qt Installer Sprint 25
When trying to install Qt with the online installer (unfortunately the only option), I get the following error: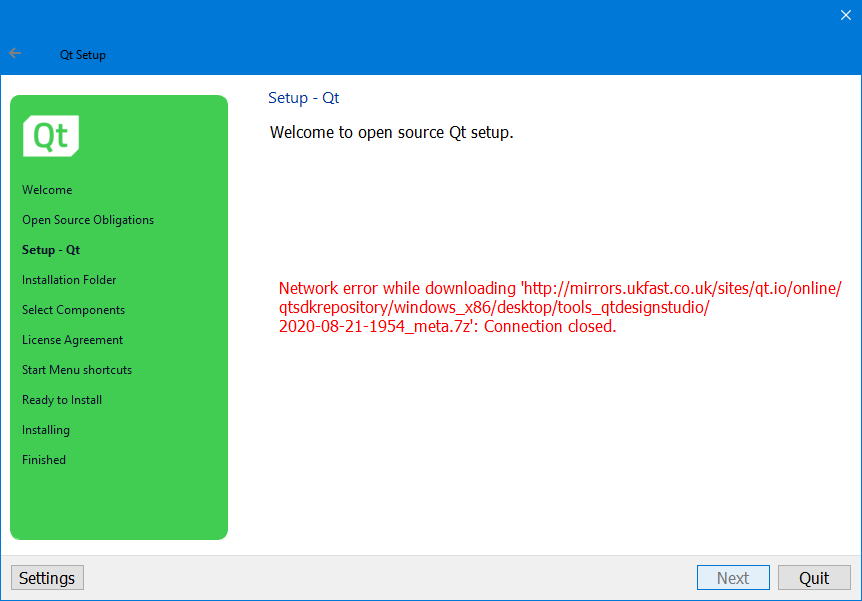 The error message is the same with the version 3.2.3, but appears in a pop-up. When accessing the mirror directly (through Firefox, for instance), I usually manage to download more files than the installer.
User should have an option to pick up another mirror, if the default mirror does not work as expected. This should be supported both in the GUI and CLI interfaces.