Type: Bug

Priority: Not Evaluated

Labels:
Sprint:

Qt Installer Sprint 29
Installer version: 4.0.1-online.
Run the qt installation
I've used the QTForMcu account to see it's third party installations
Follow the installation process until "Component selection"
Select MCUXpressoIDE from Third Party Tools and SDK's
Continue installation process
WHen installation starts wait for MCU Xpresso to start it's installation process
Click cancel
In most cases the error that is presented about aborting the installation is not styled. But one on few tries i have seen it with styles on see two examples"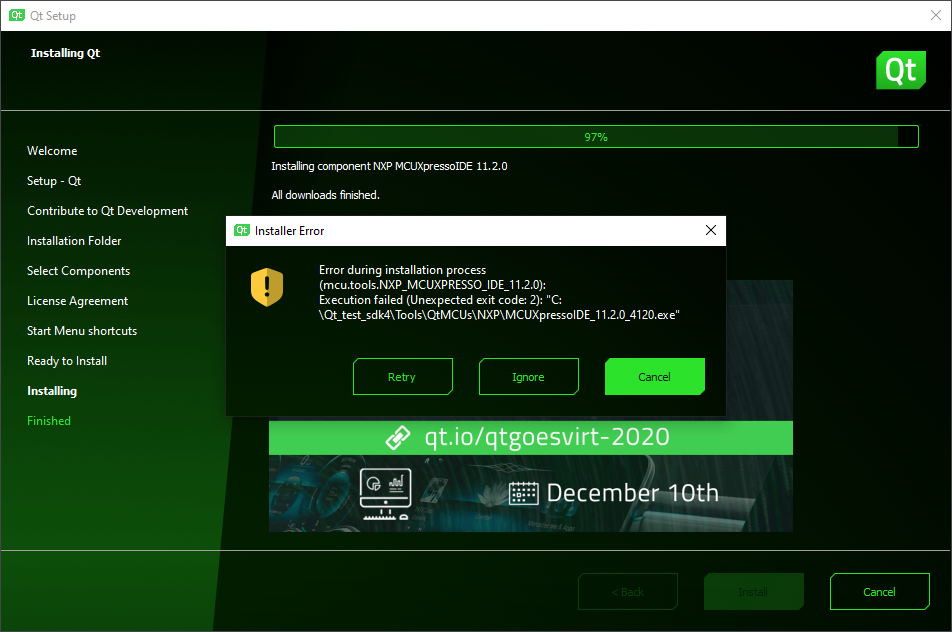 Note also that the error itself is not too descriptive i think it should present the user some information that the installation was cancelled or something.