We rencently make a convert to msbuild to all project in our solution (see 
https://bugreports.qt.io/browse/QTVSADDINBUG-605).
But now, on our projects, we cannot change project settings. If we right clic on a project > Qt Project Settings), we get an error message: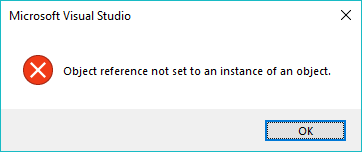 I tried to uninstall/reinstall it, I tried with an older version (2.2.1), but the problem is still present.