Platform/s:

Commits:

948f0070fa (qt-creator/qt-creator/8.0) 948f0070fa (qt-creator/qt-creator/master)
Similar to QTCREATORBUG-27523, I still can't manage to import a build of qtdeclarative using an existing kit. It always creates a temporary kit.
These are the steps I took (dunno how to link to an attachment without it becoming an embedded image, so no nicely formatted list, sorry):
Removed CMakeLists.txt.user from qtdeclarative sources.
Removed old Qt version and kit for this Qt build.
Opened Creator and created a Qt version from the build: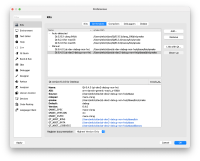 Hit Apply.
Switched to the Kits tab, clicked Add to create a new kit from scratch. Gave it a name (qt-dev2-debug-non-fw). Ensured that the compilers were the same as the official Qt builds from the online installer, as the other build I have still has it incorrectly detected as GCC (from QTCREATORBUG-27523):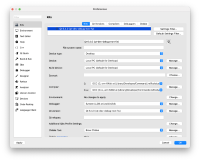 The final created kit: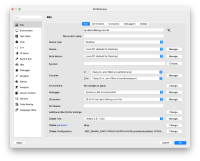 Switched to the qt-dev2-qtdeclarative session. The Configure Project screen came up.
I unchecked the checked default kit, expanded the "Import Build From..." section and typed in the path to the build: /Users/mitch/dev/qt-dev2-debug-non-fw/qtdeclarative.
Hit Import and the temporary kit was created instead of it picking the one I just created: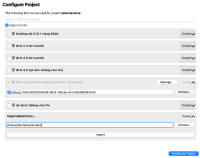 What's funny is that the kit that it created had errors: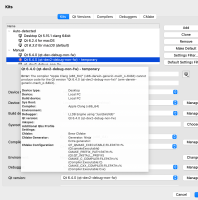 For what it's worth, this is the list of compilers: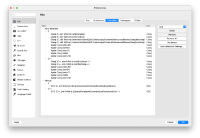 It says that GCC is a manually added compiler, which is strange because I only got this machine a few weeks ago and have never manually added a compiler.
relates to

QTCREATORBUG-27523 Clang build of Qt incorrectly detected as GCC when importing build

Closed